In part one of this two-part blog series, we went over some of the basics on "fresh" site content and why it's so important for your overall SEO and digital marketing success. Google and other search engines definitely prioritize new, updated content in today's day and age, and there are several specific reasons why optimizing your pages in this way will help boost your rankings and impressions.
At Be Locally, we're here to help. We offer a robust range of SEO and web design services, and fresh content is a key part of our approach to on-site optimization. Here are some of the other major reasons why it's so important.
It's a Google Priority
Google is the single largest source of search traffic for most websites, and when it comes to their algorithms for ranking pages and sites, fresh content is at the top of the list. Google's algorithms are regularly updated, so it's important to make sure your site is always up-to-date with new content.
This ensures that your pages will rank higher in Google SERPs, and it will also keep your pages from getting pushed down the rankings by new, fresh content from other sites. The Googlebot that crawls your website will also be more likely to come back more frequently if it can find something new each time.
Increases Authority
A key element in SEO today is the concept of "authority" - and content plays a major role in this. Updating your site with fresh content will show Google (and other search engines) that you're an authority on the topic, as well as a reliable source of information for users.
Having more content also allows you to use internal linking and crosslinking to create relationships between different pages and topics, which can further help boost your SEO.
Keeps Your Pages Relevant
As mentioned above, Google crawls websites looking for new content - if it finds something that's outdated or irrelevant, it will lower your rankings. That's why keeping your pages fresh is so important. It shows Google that your content is still relevant and up-to-date, which will help ensure you don't lose any ground in the rankings.
Maintains Engagement
Finally, having fresh content on a regular basis helps keep users engaged with your site. Updated content means people are more likely to return to your site for new information or updates, which can help increase your traffic and leads.
At Be Locally, we know how important fresh content is for SEO success - that's why it's a cornerstone of our approach to digital marketing. If you're looking to optimize your site for search engines, contact us today and find out how we can help! We look forward to hearing from you.
As many business owners and marketers are already well aware, content is hugely important within the realm of SEO and digital marketing. It's important to realize, however, that not all content is created equal - and with Google and other search engines, there's a major priority placed on the presence of fresh content.
At Be Locally, content is just one of numerous areas we'll assist you with when you come to us for needs like local SEO, on-site optimization and numerous other digital marketing needs. What do we mean when we talk about fresh content, and why is having fresh content on your pages so important? This two-part blog series will look at the answers to these questions.
What is "Fresh" Content, Anyway?
For those new to content marketing, fresh content refers to any new material that appears on a website. Fresh content can take many different forms; for instance, you might have a blog or a news section that provides articles about your industry and current events. You could also post images or videos, provide advice in the form of tutorials and tips or simply upload new documents such as PDFs and whitepapers.
The important factor to remember is that fresh content should always be relevant, helpful, informative and current. It should also add value to your visitors' experience when they visit your website.
Why is having fresh content so meaningful in SEO and other digital marketing areas? Here are some of the key reasons.
Your Site Gets Indexed More Often
One of the key back-end functions of search engines like Google is "indexing" web pages. This is the process of gathering and cataloging content about webpages in order to determine how relevant it is for certain search queries.
A major priority for search engines is to be able to provide web users with fresh content; as such, when they come across new material on existing websites, they'll index it more often. As a result, your new content will appear in search engine results much faster than if you hadn't updated anything.
More Chances for Keyword Usage
The more often you're updating your content, the more chances you have to use relevant keywords in your copy. This increases your chances of appearing higher up in search engine results for those queries, and it also helps you to rank for multiple different keywords.
For instance, if you had a blog post about the latest trends in digital marketing, you could use relevant terms like "SEO," "content marketing" and "social media" - all of which would help to boost your search engine rankings.
In part two of our series, we'll go over more ways in which having fresh content on your website can help your SEO and digital marketing efforts. For more on this, or to learn about any of our digital marketing programs, speak to our team at Be Locally today.
Content has long been one of the single most important elements in any SEO or digital marketing plan, and the last few years have revealed a specific trend within this realm: Long-form content is an extremely valuable approach. From longer blog posts to specific case studies, conference decks and other formats, long-form content is taking on more and more importance among SEO experts and internet marketers everywhere.
At Be Locally, our quality SEO services include meaningful attention to your site's content, and long-form methods have become a bigger and bigger part of our programs recently. Why is this, and what can businesses do to optimize their use of increased long-form content in several areas? This two-part blog series will go over the answers to both these questions.
Targeting a Range of Keywords
One of the key benefits of long-form content in the SEO world is the way it allows you to target a greater range of keywords. Consider this: A company might have three or four main services it offers, plus about fifteen or so sub-niches of these services that it provides to different industries and groups. Each of those sub-niches is likely to include its own set of questions and keywords, meaning there are at least thirty more general keyword phrases a company should rank for in order to fully optimize their site.
This, of course, is much more difficult with a shorter article. If you only have 300 words to work with on a page, it's tough to target thirty different keywords that might also be relevant to the same topic. With an additional 200-300 or so words, though, you can target a much greater range of keywords while still including anything that could be pertinent to your business.
Easy for Google to Crawl
In addition, long-form content that's relatively simple will be incredibly easy for Google and other search engine bots to crawl. When Google can understand the context of a given page, it can rank it much more easily, which is always a boon for businesses that want to dominate their search engine results.
Attracting Better Third Party Links
Link building is also a huge part of SEO for many companies, and quality long-form content can be a tremendous asset in this area as well. After all, the greater depth and detail you offer on your site, the more likely it is that authoritative websites covering related subjects will want to link back to your information and provide a valuable resource for their own visitors.
Easy to Tweak and Update
Long-form content is also a simple way to target evergreen topics that will always be of interest to your visitors, from SEO strategies to inbound marketing techniques. By offering a greater degree of content on these types of topics you can attract organic traffic year round and make it much easier for search engines to know exactly what your website is all about.
Finally, long-form content is a relatively simple way to update an evergreen page without having to sacrifice its permanent status. For many websites that are constantly producing new content, updating a page with fresh information is simply impractical due to the regularity of their schedule. This means they have to create new pages over and over again for every new piece of information they want to share, but long-form articles mean changes can be made easily without having to go through this process.
For more on why long-form content is becoming a necessity for many SEO efforts today, or to learn about any of our other digital marketing services like PPC, web design and more, speak to the pros at Be Locally today.
Within the world of search engine optimization (SEO), on-page content is one of the single most important elements. On-page SEO features everything from meta tags and formatting to keyword optimization and more, helping make your content available to search engines and your audience alike.
At Be Locally, we're happy to help with a wide range of SEO and local SEO services, including on-page optimization for any of your business's pages. There are several types of on-page optimization you might consider for your website depending on your goals, budget and other factors -- but a few of these are most common and popular within the SEO world. Let's go over what on-page SEO optimization is, plus a few specific strategies for it, in this two-part blog series.
What On-Page SEO Is
On-page SEO, as we noted above, includes meta tags, content format, keyword optimization and other areas that help make your content available to search engines.
The basic idea behind on-page SEO is simple: The elements your site has (or doesn't have) become a part of how search engines index and rank your content. For example, if a page on your site is very fact-based and offers little in terms of reader interactivity or engagement, you can improve the page's overall reach by making sure all of the facts are present and easy to find. This is what meta tags do, among other things: They help search engines "find" your content.
On-page SEO helps boost your content's reach in two ways: One, it improves the chances that a page's content will be found by Google and Bing; two, it can help your content look more appealing to potential readers (and thus improve how likely they are to stay on your site). This means that in addition to search engines, page-to-page SEO also helps you reap the social benefits of good content.
Our next few sections will go over common tactics for on-page optimization that will bring you fantastic results.
Proper Formatting -- For Both Readers and Bots
As we just noted, on-page optimization should be tailored to both prospective site visitors and search engine bots. When you're formatting your on-page content, make sure that it's written in a way that is appealing to both humans and web crawlers.
There are several ways to do this, including:
Breaking up text with H2 subheaders, which allow you to insert keywords for the back-end side of SEO.
Keep paragraphs short and to the point, as larger text blocks are harder to read.
Use regular bullet points and numbered lists to help break up text -- this makes it easier for both people and bots.
For more on how to optimize your on-page SEO, or to learn about any of our SEO, PPC, social media marketing or other online marketing services, speak to the staff at Be Locally today.
An email newsletter can benefit your business in a variety of ways, but did you know it can help boost your SEO efforts?
Although you may consider this internet marketing tool a relic from days past, that couldn't be further from the truth. In fact, most of the world's most successful businesses send out some version of a digital newsletter to their opt-in email list.
And email newsletters are extremely cost-effective, providing a high return on investment (ROI) when crafted correctly. Even better, you can use this simple digital marketing technique to improve your ranking in the search engine results pages (SERPs).
No. 1: Build Your Social Media Cred with Your Email Newsletter
Social media is a powerful way to engage both prospects and customers. You can use your email newsletter to encourage recipients to like or follow your company across your social media platforms.
Provide links to your company's Facebook page, Twitter feed, Instagram and Snapchat profiles, Pinterest boards and YouTube channel. If you're posting engaging and fresh content, your followers will be more than happy to like and share your posts with their friends and followers.
To give social interaction an even bigger boost, offer exclusive social content only available to email recipients. Make sure it's valuable, and your customers and prospects will be eager to interact and engage.
No. 2: Use an Email Newsletter to Introduce Online Content
Do you have an informative blog on your website, or another type of content that would be potentially valuable to your prospects and customers?
Some content ideas include white papers, e-books, user guides, tips and tricks, FAQs, warranty information, how-to videos and podcasts. Or if it's appropriate for your business model, you could even offer recipes, life hacks, humorous content or information about a charity or community outreach group you support.
Highlight these pages in your newsletter and provide direct links for convenience. On each page of content, include prominent widgets that allow visitors to link or share on their own social media feeds.
No. 3: Use Your Email Newsletter to Get Reviews & Testimonials
Because you'll be sending your email newsletter only to those individuals who have opted in (agreed to receive emails from you), you likely (hopefully) have many of your past customers on the distribution list.
This is a perfect opportunity to ask your customers to provide a testimonial or leave you a review on Google or one of the other business review platforms.
One way to phrase your request is to ask recipients to take a brief survey or provide feedback about their experience with you. Structure your survey correctly and you can obtain a wealth of valuable feedback and — ideally — some positive comments you can use as testimonials.
Be sure to get permission from the survey-takers to use their quotes in your marketing and give them the option of having their name associated with the quotes.
No. 4: Request User-Generated Content
User-generated content can provide a big SEO boost and help propel prospects down the path to purchase. Research shows that prospects are twice as likely to purchase from businesses if they can interact on your site with user-generated content.
If you doubt the effectiveness of putting this strategy to work for you, consider that some of the world's most well-known brands are using user-generated content. The search engines love it too, as more than a quarter of the search results for the world's 20 largest brands link directly to user-generated content.
Use your newsletter to invite recipients to create and share their photos, videos, stories and experiences. Better yet, hold a contest with a specific theme. Instagram is a great platform for this purpose, but you could also use Snapchat, YouTube, Facebook or provide a link to your website where users can upload their content.
No. 5: Offer a Valuable Opportunity
Few strategies move prospects to act like a good opportunity.
Hold a webinar and invite your recipients to participate. Offer a free class related to your product or service. Host an open house or provide an exclusive discount code for a new product launch.
If you aren't sure what types of offers or events your audience would find valuable, ask them. Talk to some of your regular customers and ask what promotions or offers they would be eager to take advantage of. Ask your staff too, especially the front-facing team members who interact most often with your customers. They likely have a strong grasp of what your prospects will find most intriguing.
Would you like to learn more about how an email newsletter can provide a highly cost-effective boost to your SEO and social engagement and — most important — help you improve the bottom line? Be Locally SEO provides expert internet marketing services for businesses in Utah and across the United States.
We can help you integrate email newsletters as a part of a comprehensive digital marketing strategy, including SEO, AdWords PPC campaigns, content development and website design. Contact us today for more tips and tricks for using an email newsletter to boost your SEO.
If you've been skeptical about business blogging and how effective it can be for propelling your business to the top of Google's search rankings, we have a story that will make you a believer.
In March of 2014, Oral & Maxillofacial Surgery of Utah selected Be Locally SEO to provide internet marketing services for their three practice locations in the Salt Lake City metro area. Their goal was to grow the practice by increasing their online visibility and Google ranking — a task that posed several significant challenges.
Less than four years later, the results Be Locally SEO has achieved have us pinching ourselves to make sure we're not dreaming. The takeaway from this case study is profound: An aggressive business blogging strategy, when framed within SEO best practices, can be a highly effective way to boost your business to the No. 1 position in Google's search results.
The Challenges of Ranking on Google in a Crowded Industry
Although some industries lend themselves to quick and easy search engine ranking success, others pose seemingly insurmountable challenges.
Real estate, mortgage lending, information technology, travel and health care are just a few of the industries that challenge even the best SEO specialists. These fields are saturated in every local market and the competition is overwhelming for industry-specific keywords and phrases.
In this case, the northern Utah oral surgery market was packed with competitors, many of whom had been investing substantially in digital marketing for more than a decade.
The second challenge we encountered in working with Oral & Maxillofacial Surgery of Utah was how to engage site visitors once we got them to the website.
Attention spans grow ever-shorter and site visitors move on to the next competitor within seconds if a web page loads too slowly, if searchers can't immediately find what they want or if the content fails to engage them.
With these challenges in mind, the Be Locally SEO team set about the daunting task of designing a comprehensive internet marketing strategy that would maximize this client's budget while helping them achieve their goal of growing their practice in the local market.
A Comprehensive SEO Strategy Based Around Business Blogging
Be Locally SEO set forth three primary objectives that would assist Oral & Maxillofacial Surgery of Utah in achieving their goals and used them as the basis for the client's SEO strategy.
Those objectives were to increase:
Visibility among highly qualified, geographically targeted prospects
Site visitor engagement
Conversions via click-to-call or contact form completion
From the beginning, Be Locally SEO and the client understood that achieving these goals would require a "long-game" approach because, in a highly competitive industry, an intensive, sustained effort is necessary for improving search engine results.
The cornerstone of the SEO strategy for this client was content creation, specifically in the form of on-site business blogging.
Be Locally SEO performed extensive keyword research and analysis, to identify niche keywords and phrases, including long-tail and local key phrases, that would provide the best opportunity for improving search rankings. Using these targeted keywords, we began creating fresh and engaging content for the practice's blog.
We also set out to improve the client's website, specifically conversions. To accomplish this goal, our team added more prominent call-to-action elements and used the business blogging content to help drive site visitors toward calling or completing a contact form.
The Importance of Monitoring and Updating SEO & Business Blogging Strategies
As we love to say, SEO is not a "set it and forget it" endeavor. This was especially true for the Oral & Maxillofacial Surgery of Utah internet marketing effort.
The Be Locally SEO team regularly revisited the targeted keywords and phrases that guided this client's content creation and blogging, tweaking and revising our efforts based on what was working well — and what wasn't working as well.
In addition to general keyword identification tailored to the client's niche service offerings, we leveraged Google's local search platform to improve exposure in their target geographical market.
Based on our research, we continued to add new content to the site, with an average of two blog posts per week based the most current keyword and geo targets.
Business Blogging & SEO Best Practices Produced Astounding Results
To achieve the client's goals, Be Locally SEO recognized the need for consistently building momentum over time, increasing traction with business blogging and SEO strategies designed to be sustainable.
Be Locally SEO worked closely with the client to establish the right voice and authority for content creation, focusing on core services provided by the practice. Professionally written content targeted the primary concerns of qualified prospects (patients), with the intent of providing information to engage site visitors and compelling them to take the desired actions of click-to-call or complete a contact form.
After the first six months, the Oral & Maxillofacial Surgery of Utah website saw an increase in visibility and began attracting and engaging more unique visitors and improving page rankings for targeted search terms. The traffic climbed steadily until January of 2017, when it began a sharp increase.
In fact, website traffic grew from a respectable 4000 monthly pageviews in January of 2017 to a mind-boggling 40,000 in January of 2018.
Readers came from all over the globe. In fact, the state with the greatest number of readers was not Utah, it was California. But this is not a problem. Having content with a broad appeal is helpful. Although most of these readers will never become customers, they are helping build the strength of the website by taking the time to read.
Today, based on a strong foundation of SEO principles and an ongoing, aggressive content creation effort, multiple pages now rank highly for high-volume, competitive keywords, including the coveted "Oral Surgeon South Jordan."
The most important aspect of these results is that Be Locally SEO's work actually allowed this client to rank on this and other important keywords with business blogging. In fact, three blog posts rank higher than the site's home page, with the top post having attracted more than 20,0000 unique page views. Time-on-page stats are equally mind-blowing, with visitors averaging between four and six minutes.
The client's website has a marked increase in the search engine share of referring visits, with a consistently increasing percentage of visitors reaching the site through local and hyper-local searches.
In the 12 months from January, 2017 to January, 2018, the client's site saw
35 percent increase in conversions over 2016
Discovery searches of 94 percent versus direct searches of 6 percent
Organic search impressions of 6300 per quarter
The Bottom Line About Business Blogging from Be Locally SEO
As you can see from the Oral & Maxillofacial Surgery of Utah example, business blogging is a highly effective means for accomplishing a variety of goals — even in a saturated or highly competitive market.
The Be Locally SEO team can put similar strategies to work help you achieve your business goals too. Contact us today to learn how we can help you:
Increase unique visitor website traffic
Increase unique visitor time spent on-page
Increase conversions and drive site visitor behavior
Improve organic search engine rankings on high-value and niche key phrases
Improve organic search engine rankings in local and hyper-local geographic markets
As an industry leader in SEO, website design and development, content marketing and social marketing, Be Locally SEO focuses on exceeding our clients' goals and expectations. Let us show you how we can achieve seemingly impossible results for you with business blogging and other online marketing strategies.
Your SEO can take a tumble if Google or the other search engines perceive that your website contains content that appears somewhere else on the internet, or even on your own site.
In some cases, business owners may not realize they have duplicate content on their site. However, in other cases, they may have chosen to use web copy hijacked from another source as a shortcut or a placeholder, with the intent of fixing the problem later.
What you may not realize is that Google can penalize you for this in the search engine rankings, and in some cases, remove your site from the search results — the worst possible scenario for businesses who rely on their online presence.
What Is Duplicate Website Content?
Experts in SEO and other aspects of digital marketing debate the specific definition of duplicate content.
Google describes duplicate content as substantive blocks of text that are the same as other text or that are "appreciably similar." This can be on the same site or different sites.
Once upon a time (in the early 2000s or so), SEO pros believed that as long as you changed every sixth or seventh word of a block of web copy, you could get away with repurposing it. Today, however, Google's algorithms are sophisticated enough to detect even the most well-disguised duplication.
When Google's web crawlers index content, they have the ability to read and understand context, and to evaluate its quality. So even if you change every sentence and phrase within two pieces of content, Google still knows that the text has been duplicated.
You may also hear terms such as "scraped" and "thin" content. Thin content is generally regarded as low-quality or weak copy, whereas scraped content refers to text that has been stolen from another site.
Why Do Businesses Have Duplicate Website Content?
Companies may duplicate web content intentionally or by mistake, for pure reasons or for nefarious ones.
Sometimes sites duplicate content on purpose. A great example of this is having a printer-only version of one of more pages of your site. In that case, you can designate one of those pages (typically the printer version) as a non-indexed page. This means you tell the search engines to ignore that page when they index your site. If you don't make this critical differentiation yourself, however, Google may notice it and penalize your website.
In other cases, companies duplicate content across their own site by accident, or because they didn't realize that it would be harmful to their SEO.
The most harmful duplication occurs when companies take content from other sites and use it on their own. Google makes a judgment call about every case of duplication, based on their algorithms. That judgment will affect the site's SEO one way or the other.
How Does Duplicate Website Content Affect SEO?
Google will rarely (if ever) promote duplicate content on two websites or two pages on the same site. Instead, the algorithms will attempt to interpret what happened and classify each location accordingly.
If the algorithms determine that the duplication did not occur for unethical reasons, Google will simply decide which version to promote and which to suppress. To make this judgment, Google will try to identify the source.
Consequently, if Google determines that you lifted content from an established site, your site will likely get hurt. This means that you will lose any traffic you might otherwise have gotten to the site that originally published the content.
If Google determines that content duplication occurred for a disingenuous reason — particularly if it appears you were trying to game the SEO system — your site's rankings will take a big hit.
They will punish the perceived guilty site by pushing them down in the search engine rankings or even removing the site from the rankings. If that happens to you, getting back in Google's good graces can take months or years, if you ever do.
But Isn't Content Super Important for SEO?
Yes, content is a large part of effective search engine optimization, and done correctly, it will make a significant difference in your search engine results page (SERP) rankings. However, it must be the right content.
Good content is specific to your industry and your company, its products or services and its location.
Having no content will not get you any traction in Google's rankings. Having duplicate content, however, can devastate your site's ability to rank.
The best approach is to write high-quality, relevant and original content for your site's pages, or have a professional web copy or internet marketing company write it for you. Once you address any unfavorable duplicate content, your site will get a boost from the search engines (assuming you didn't end up in Google jail).
How Can You Tell if You Have Duplicate Content on Your Site?
It's almost impossible to identify duplicate content with just a visual examination of your site's pages. Websites can have lots of content that a casual visitor cannot see, although it's available to the Google web crawlers.
The most effective way find out if you have duplicate content on your site is to talk to an SEO or digital marketing company and request an evaluation of your website.
An SEO professional can identify this and other problems with your site and make recommendations for how to address them. In most cases, it's best to get duplicate content off your site as quickly as possible, and then replace it with original content.
If you discover that another website has scraped some of your content, your SEO expert can help you figure out the steps necessary to address that.
Duplicate Content and SEO for E-commerce Sites
Perhaps nowhere is duplicate content a bigger problem than on e-commerce websites. If 10 (or 50 or 100) sites across the internet sell the same set of products, you can imagine how this can become a problem for the search engines.
In many cases, manufacturers provide a generic product description that sellers use on their site. If everyone who sells those products uses it, Google could easily choose one of those sites and direct everyone there.
Doing SEO for e-commerce sites is a complex subject best left for a separate discussion. However, you will give your site a significant advantage if you write your own product descriptions (or have them written), as well as any other boilerplate content that you may get from a supplier or manufacturer.
Be Locally SEO provides expert internet marketing services to clients across the U.S. Contact us today for a free site evaluation and consultation. We will be happy to answer your questions and assist you in whatever way possible with SEO and any duplicate content issues you may have.
We recently looked at what business blogging does for your marketing efforts, and how to use this important content marketing tool to boost your website's ranking in the search engines.
Your business blog is a highly effective tool to get your keywords on Google's radar, which helps in the SEO effort. Yes, you must also provide engaging, relevant, high-quality content that answers questions and solves problems for your prospects and customers. But into this content you must weave those words and phrases that the search engines use to link your website with the internet search efforts of your target consumers.
So armed with that knowledge, we want to take this discussion a step further today and explore the nuts and bolts of how to write the perfect business blog post.
Topic Selection for Business Blogging
The best business blog posts start with purposefully selected topics. But choosing the right topics is not as easy as it sounds. For your topic to provide any SEO benefit, it must pass muster with Google and the other search engines.
This means that your topics must always be relevant to — and provide valuable information for — your prospects and customers.
What business owners believe to be important topics are not always what your target consumers want or need — or what Google demands to improve your SEO rankings.
Start your topic identification process by assessing your prospects' pain points. What are their pressing needs or wants that you could solve for them?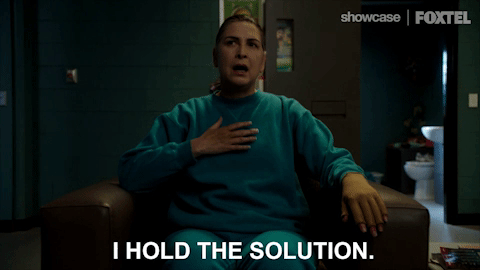 For example, if you own a plumbing company, you might be excited to share news about a new PEX pipe material being introduced to the market. But that topic might not mean much to your target consumers. Instead, your prospects might want to know why their water bill is so high, or how they could save money on water. This might prompt you to write a blog post about how to identify potential leaks in the plumbing system and another post about how to save money with water-saving, low-flow plumbing fixtures.
Whatever topics you select, you must include — and weave into the text of the blog — one or more of your identified keywords and phrases.
The Anatomy of a Business Blog Post
Although you can vary the format of your business blog posts, most content marketing experts recommend a version of the standard five-section structure.
This involves one introductory section, three body sections that each highlight one overarching theme, and a concluding section with a call to action (CTA).
The main post title should be designated a first-level header (H1), which tells both the reader and Google that this is the subject of the post. Your keyword or phrase should appear as close to the beginning of the title as possible. Keep your title to about 60-65 characters — no longer.
Most important, make sure your keyword or phrase appears in the first 60 characters of the first sentence of the post.
Each of the three body sections requires a subtitle, designated as level-two header (H2) and (ideally) contains your keyword or phrase or a version thereof.
The final paragraph or section should highlight the products or services your business provides, your geographic location (if applicable), a clear call to action (with links, if appropriate) and the keyword or phrase, located as close the end of the text as possible.
Although this may sound complex, it's a simple formula that you can master after just a few tries. Unfortunately, the format is only a small portion of what it takes to create a great blog post that will grab Google's attention.
Using Appropriate Style and Tone in Business Blogging
Even if you don't believe that correct spelling, grammar and sentence structure is important, Google considers these technical aspects to be important. Consequently, you will need a good editor or proofreader to give your posts a once-over before they go live on your business blog.
Google's preferences aside, a large segment of your potential customer base cares about these elements as well. Misspellings, typos and poor grammar can signal to a prospect that you lack attention to detail or that quality is not important to your business — even if that's not the case.
However, you can't simply write five long paragraphs, or your readers will snooze out by the third sentence. Vary the length of your sentences and paragraphs. Break up the text with bulleted or numbered lists whenever appropriate.
One of the most important considerations for a good business blog is tone. Keep the tone light and direct and avoid jargon that your readers may not understand. Avoid writing in the third person; instead, write as though you were speaking to your prospects and customers directly.
Don't be afraid to have fun with your business blog. Unless your industry is overly formal or conservative, it's OK to let some personality show in your writing. Your readers will respond much more enthusiastically than they will to stilted, overly formal writing.
Adding Links in Blog Posts
Adding links to your blog posts — both internal and external — provides several key benefits.
Internal links lead to other pages on your website. For example, in the body of the post, you can link to other blogs that provide a more detailed explanation of something you've written about in the past. In your post's concluding paragraph, you could link to specific services or products pages.
External links are ideal for referring to relevant research or other resources. For example, if you write about those water-saving plumbing fixtures, you could link to sites where readers can learn more about rebates or financial incentives. You could also cite specific studies to support the value of a product or service.
Be choosy about your external links, however, as Google will certainly be. Google likes it when you link to authoritative sites, but they will punish you for linking to sites that are spammy or that lack true expertise.
Using Images in Your Business Blog Posts
Adding images to your blog posts can provide a number of benefits. Images attract readers and pull them in, encouraging them to read the content. And when you optimize images for SEO, you can get an SEO boost.
Make sure you use images that are relevant and appropriate to your topic. Choose images that include people whenever it's appropriate. But most important, don't lift images from any online source unless you have permission to use them.
You can buy stock images from any number of online sources. You can even find free stock photos. You can also choose images from Google, as long as they are approved for reuse. However, using images without permission can get you into legal hot water and end up costing you much more than the price of a good stock image.
The Ideal Frequency and Length of Business Blogs
Adding at least one blog to your website each week will carry more weight with Google and improve your SEO. Posting two or three times each week may produce even better results for improving your site's search engine rankings.
As for length, your posts should be at least 400 words, but longer is good too. You can vary the length of your posts, but every so often, try to post longer blogs. Long-form content tends to have more enduring value with Google.
These tips and tricks should give you more than enough to get started with business blogging. But if this all sounds like a little more than you have time to handle, consider letting a professional content marketing company take the reins.
Be Locally SEO provides professional content marketing as a part of our comprehensive suite of online marketing, web design and SEO services. Contact us today to learn more about how business blogging can help you realize your goals of improving your company's bottom line.
If you want to improve SEO for your website — and who doesn't? — look to your company blog. It offers some powerful options for boosting your position in the organic search engine results.
Blogging is one of the most powerful ways to leverage content marketing strategies. Content marketing is (at least for now) one of Google's most influential metrics for determining organic page rank.
Your company blog is also a great way to improve your site's relevancy and authority. Well-written blogs engage your prospects and help move them along the path to purchase.
Below are our six favorite "quick-and-dirty" ways to improve the SEO value of your company's blog.
No. 1: Add Long-Tailed Keywords and Key Phrases
Your basic keywords and key phrases are the heart and soul of your SEO efforts. But long-tailed keywords are also super important today, especially if you're trying to improve your position in Google local and hyper-local searches.
As long as you can work them in naturally, blogs are the perfect spot for some of these long-tailed key phrases.
For extra benefit, use them in titles and subheadings.
No. 2: Add SEO Images to Your Blog
Your blog needs images to attract attention and engage readers.
Internet users love images, and adding them to every blog post will boost readership and extend the time users stay on the page. And if you optimize your images, you can leverage them to improve your SERP results as well.
BTW, this is another great way to work in your long-tailed key phrase.
No. 3: Promote Blog Posts on Social Media
You've spent the time and money to create blog posts (or have your content marketing company create them for you), so why not tell the world about them?
Drop a Facebook status update or tweet to let your followers know you've posted a new blog. Include a link directly to the post and give your followers a teaser to spark their interest. You can even include a hashtag that's relevant to your topic to encourage social shares.
Track any responses, shares or retweets too, and be sure to respond appropriately.
No. 4: Invite Discussion on Your Blog Posts
Engage your audience — and boost your site's visibility — by encouraging comments on your blog posts.
Well-written blogs will engage readers and (hopefully) inspire comments and questions. This is not only a great way to improve engagement with your prospects, but it will also help you in Google's eyes.
As long as you set your blog comments to be moderated, you should be safe from any spammy responses.
No. 5: Add a Constant Stream of Fresh Content
Google loves consistency and activity. By updating your company blog more often, you will make Google take notice, and as a result, you may see a big improvement in your SEO results.
Google has no magic formula for how often it wants to see new content or how much content it wants. However, the sweet spot for most business websites is one or two new blog posts each week.
Once you start posting regular updates, Google will take notice. It will send its web crawlers to your site more often, which is one of the best ways to improve your SEO results.
No. 6: Up the Quality of Your Blog's Content
As much as Google rewards frequent content updates, it demands that your content meet its rigorous quality standards before it will reward you in the search rankings.
The sophisticated Google algorithms know the difference between relevant, well-written content and content that is of a lesser quality. This means no keyword stuffing, but it also means using impeccable grammar and spelling.
As for your topics, choose timely subjects that relate to your keywords and phrases. But more important, pick topics that answer the questions your prospects may have and provide them with the information they seek.
When a prospect searches for something specific — and your site's content provides a well-qualified answer — it makes Google happy. And as you know, when Google's happy, everybody's happy.
Be Locally SEO provides professional SEO and internet marketing services to companies in Utah and across the U.S. As a part of our comprehensive suite of online marketing services, we help companies with their blogging and related content marketing. Contact us today to learn more about how we can help you improve SEO for your site.
The value of content marketing in SEO now surpasses backlinks, according to a hot-off-the-presses study of Google's latest ranking factors.
In fact, a new SearchMetrics study of Google ranking factors demonstrates that well-written, relevant content — specifically when it provides real solutions for your prospects and customers — is now the single most important aspect of SEO.
The Rapid Downfall of Backlinks
Just two short years ago, linkbuilding was king. We know that Google is constantly updating its algorithms, but even so, this is a major shift in priorities — and one that SEO experts are happy to see.
Backlinks, because they appear on websites over which you have no control, are unreliable. They can disappear if the referring site is taken down or if the page they're on is modified. Or even more dangerous, Google may find some anomaly that downgrades (or blacklists) the referring site. In that case, your site will suffer from that judgment as well.
Backlinks Are Still Important
Even though content marketing has a leg up on backlinks today, that doesn't mean the need for linkbuilding has gone away. In fact, good backlinks are still necessary — just not as necessary as great content.
Backlinks will probably always be an important ranking factor for Google. However, you must ensure that yours come from sites that are highly credible and visible. Otherwise, Google will quickly root out bad links and penalize you in the search rankings.
Use safe and ethical link-building strategies, and your SERP placement will benefit accordingly. Just be sure to take a robust approach to risk management for your backlinks, or you risk being penalized by Google.
What Google Demands of Your Content
The most important takeaway here is that backlinks, even the best backlinks, won't boost your SERP placement unless you pair it with effective content marketing strategies.
But how does Google define great content?
It uses a calculation known as the "Topical Authority Score" or TAS. The key concept here is your content must be topical. In other words, you can use your keywords and phrases over and over in your content, but unless your content explores your topic in specific detail, Google doesn't score it highly.
The TAS calculation also strongly favors solutions. This means that your content must answer specific questions that potential site visitors may have. If you have a heating and air conditioning company, for example, a prospect in your area may search on a phrase like, "what SEER AC should I buy" or even, "what SEER means."
If Google has determined that your site's content provides well-written, responsive answers these questions, you will rank highly for the search.
The Importance of Well-Written Copy in Content Marketing
Have you ever visited a website where the text was poorly written, full of grammar and spelling errors? We all have. What message does it send about that company? If they can't handle small details like this, how well can they meet your needs?
Unfortunately, some business owners don't place a high priority on what may seem to them like small details. From Google's perspective, however, these are definitely not small details. And if you want your SEO efforts to succeed, you must play by Google's rules.
Professionally written web copy is a critical component of successful content marketing. Not only is it free of errors, but it is structured for your target audience. The tone will be crisp, clean and engaging. And through the magic of well-structured words, it will prompt your prospects to act, turning them into customers.
Finally, professional content marketing writers are intimately familiar with Google's requirements du jour, allowing them to optimize the copy for maximum SEO results. Even if you're a great writer yourself — or if you have a burgeoning Ernest Hemingway on staff — trying to decipher Google's SEO rules is a bit like trying to read Greek.
Professionally written content is original and created specifically for your business, so you won't have to worry about Google penalizing you for duplicate copy.
How to Adopt a Super-Effective Content Marketing Strategy
As much as great content can help boost your site's position in the search engine rankings, bad content can downgrade you. Today, more than ever, a formal content marketing strategy is necessary for outperforming your competitors.
You already know how important SEO is. Today, SEO and content marketing have become inextricably tied. Even top SEO experts say content marketing is SEO and vice versa.
Engaging the services of a professional SEO and content marketing expert is the most effective way to ensure that you carve out the market share you deserve. Effective SEO will keep you ranking at the top of the search engines month after month, year after year.
Be Locally SEO provides expert web design, search engine optimization, PPC and social media marketing services. Our exclusive suite of professional services brings all the pieces of internet marketing together, simply and cost-effectively. We scale our services to meet your needs — and your budget. Contact us today to learn more about how content marketing can benefit your organization, now and in the future.