In part one of this two-part blog series, we looked at some basics on why backlinks are important for digital marketing, plus some examples of undesirable or "spammy" links that you should be guarding against for your website. Avoiding spammy links is a big part of the overall link-building strategy, and this means knowing what to look for.
At Be Locally, we provide clients with a wide range of SEO services and related solutions, and we're experienced with numerous types of link-building campaigns. Today's part two of our series will look at some additional types of undesirable links that you should generally avoid for your site, plus why you should steer clear of them.
Article Marketing
When we talk about article marketing, we're referring to sites or entities that create blog or other articles purely to attempt to generate backlinks. These articles typically lack originality, don't pass any sort of quality standards, and are clearly written just to get a link.
Articles like this do nothing to help your website's ranking or reputation and should be avoided. They also lack authority and don't add any real value to the original content you're linking back to.
The Bait-and-Switch
One particular tactic that Google and other search engines hate is called "bait-and-switch." This is a process where companies will promote one product or service on their website, but the actual link leads to something completely different. This deceptive practice is used by some websites in an attempt to generate additional backlinks, and it's frowned upon by search engine algorithms.
In addition to being unethical and illegal in many cases, this practice also harms the user experience and can have serious negative implications for your website's ranking.
Directory Spam
There are far too many "link directories" out there that are set up purely for the purpose of generating backlinks. Directory spam is a serious problem, because these sites often contain links to hundreds or even thousands of unrelated websites in an attempt to manipulate search engine rankings.
Avoiding directory spam is essential if you want your website to rank well - it's best to stay away from any directories that don't appear to be reputable or provide any real value to the user.
Comment Link Spam
Another newer tactic to watch out for is comment link spam. This is a process where people will post comments on blogs or websites with the sole intent of generating backlinks. These comments usually lack any real value and can be easily identified by their generic and often off-topic nature.
Comment link spam should always be avoided, as it harms the user experience and Google has cracked down on this type of behavior in recent years.
At Be Locally, we're here to provide our clients with the highest quality SEO services and solutions. Our team has extensive experience in link-building campaigns, and we strive to provide only the best quality backlinks for our clients' websites. If you have any questions or would like more information about link-building strategies, feel free to contact us today!
In part one of this two-part blog series, we looked at some of the basics and features of what's known as social commerce. Involving the sale of products directly via social media channels, social commerce is growing in value for many businesses - and if you're using it correctly, it can be quite beneficial.
At Be Locally, we're here to help clients with a huge range of digital marketing and SEO solutions, including both ecommerce SEO and social media programs (plus numerous other options). While part one of our series went over the common features of social commerce, today's part two will look at the various approaches marketers can use to inform their social commerce efforts.
Customer Feedback Informing Your Setup
For many businesses, customer feedback is one of the primary drivers behind their decisions. Going over customer reviews and surveys can help you understand what people like or don't like about your product, which could be invaluable for tweaking your social commerce setup. The same applies to any other engagement metrics you have access to - by understanding how customers interact with your content on social platforms, you can start to better inform your decisions.
For example, if customers are responding well to a particular post on Twitter, it could mean that it's worth sending similar content or even running an ad campaign with similar messaging.
On the other hand, if a post doesn't receive many responses, it could be an indication that either the message isn't resonating or that there's room for improvement in terms of product presentation.
Linking to Products in Posts
Naturally, one vital component of any successful social commerce setup is the ability to link directly to products from posts (or other forms of content). On many platforms, this can be done by providing a direct link to the product page in question.
However, if you're looking for an even more streamlined workflow, some social media channels offer distinct 'Shop' sections. Through these, you can provide detailed information about the products in question and make it easier for customers to purchase directly from within the platform.
Across all of your social platforms, the aim should be to make it as easy as possible for customers to purchase quickly and without additional hassle.
Live Shopping Showcases
Another popular option for businesses looking to implement social commerce is that of live shopping showcases. By streaming product demonstrations and other forms of content in real time, these can be great ways to generate additional interest in your products or services.
These events can also be used as a platform for launching new products, with the added bonus of being able to interact directly with customers. Many platforms now offer various tools and features for creating these sorts of events, so it's worth exploring what options are available to you.
At Be Locally, we're here to help clients with a huge range of digital marketing and SEO solutions, including both ecommerce SEO and social media programs (plus numerous other options). If you're looking to make the most out of your social commerce efforts, our team can provide invaluable advice on how best to do this. Contact us today!
The rise of social media as part of the online experience has given way to numerous changes in this sector, and some of these directly impact the world of ecommerce. One great example here, and which is becoming much more common in recent years, is a concept known as social commerce.
At Be Locally, we're happy to assist with a huge range of digital marketing services, from SEO and social media to specific solutions targeted at ecommerce companies - and much more. This two-part blog series will tell you everything you need to know about social commerce - today's part one will dig into what it is and the common features involved, while part two will look at specific approaches to consider within this concept.
Defining Social Commerce
While social media is nothing new in the digital marketing world, social commerce represents a shift in its use: One that involves the direct showcase and sale of products or services through a social media platform. Rather than clients needing to navigate to a specific website or app, they can now make purchases directly via the same platform which is being used for promotion and marketing.
Social commerce also involves making use of social media channels for more than just sales or advertising - it allows companies to interact with their customers on a much deeper level, by allowing them to comment and rate products, ask questions, and more. This provides a much richer customer experience, and helps to build loyalty with customers over the long term.
Common Features of Social Commerce
When it comes to making use of social commerce, there are several features which are commonly seen in many different platforms:
Shoppable images and video content: Customers are able to shop for products directly from the images or video content that's posted by companies. After clicking on the product, they can add it to their cart or purchase immediately.
Customer engagement: Through things like product reviews, customers can interact with companies and show their appreciation for products.
Embedded chat: Another way for customers to engage is through embedded chat features in products, which allows companies to provide more tailored support and build relationships with their customers.
Social media ad campaigns: Companies can also make use of highly targeted social media ad campaigns that are tailored specifically towards the type of customer they're aiming to reach.
Analytics and tracking: Finally, companies can use analytics and tracking tools to gain insights into their customers' behaviour, allowing them to better tailor their services.
These are just a few of the common features that come with social commerce - stay tuned for part two where we'll explore specific approaches you can take when it comes to implementing this concept.
In the meantime, we at Be Locally are here to help you make the most of your digital marketing efforts. Get in touch today to find out more about how we can help you reach your goals.
In part one of this two-part blog series, we went over some of the basics, pros and cons of social proof as a vehicle in the advertising realm. Particularly within digital marketing, social proof is a major concept - one that brands need to be prioritizing in the right ways to ensure it's being used properly.
At Be Locally, we're here to help with all your online marketing needs, from SEO and PPC to programs like social media marketing and more. While part one of our series went over benefits and risks of social proof, today's part two will focus on some best practices for utilizing social proof in positive ways for your brand.
Responsiveness to Consumers
One of the most important strategies for an effective social proof strategy is by actively responding to consumer posts and reviews. This not only shows that you care about your customers, but it also helps build trust in your product or service. Responding to both positive and negative reviews can show potential customers that you are willing to go the extra mile.
Be Authentic
When utilizing social proof, it's important to be authentic. Consumers today are savvier than ever and can easily tell when a brand is trying too hard. When posting comments from customers or reviews for your product or service, make sure that you are accurately representing the voice of your customer. If a review does not match the tone of other reviews on your page, it's best to leave it out.
Consider Brand Ambassadors and Influencers
When it comes to leveraging social proof, influencers can be incredibly beneficial. By having influencers or brand ambassadors who are well-known in your industry or related to it, you can easily build a quick following and provide added credibility for your product or service.
Social Media "Takeovers"
When we talk about leveraging influencers, we also have to consider social media takeovers. This involves having someone who is well-known in your industry take over your brand's social media accounts for a day or even just an hour. During this time they can review products, post content related to their experience with the brand, and answer any customer questions - all of which will be used to create social proof.
Sharing Testimonials and User Content
Another great way to leverage social proof is by sharing testimonials from customers or even user-generated content. This provides an authentic, real-world perspective that can be incredibly powerful in swaying potential customers. Additionally, by allowing your customers to post their own reviews and photos on your brand's page, you can further drive engagement and trust.
As you can see, leveraging social proof can be an incredibly powerful tool for marketing your brand. With these best practices in mind, you will have a strong foundation to help you effectively use social proof as part of your overall strategy.
At Be Locally, our team of experts are here to help with all your digital marketing needs. From SEO and PPC to social media marketing and more - we will help ensure that your brand is taking advantage of all the benefits that come with effective use of social proof. Contact us today to learn more!
There are a few nuanced concepts that often play a big role in the success of digital marketing plans, and one of these is known in marketing circles as social proof. What is this psychological effect, and why should business owners and marketers be thinking about it when it comes to advertising brands, products and services?
At Be Locally, we're happy to provide numerous SEO services and other digital marketing programs to help bring your brand in front of more digital eyes. In this two-part blog series, we'll define what social proof is, both the positive and negative effects it can have on brands depending on how it's used, and some ways of using it to your benefit.
Defining Social Proof
For those unfamiliar with it, social proof is the concept that people (and consumers) will recognize actions being taken by lots of others as being a valid and sound behavior to imitate. This can be in the form of purchasing decisions, endorsements, reviews, or even just simple statements about a product or service.
Social proof has been around for centuries; think back to the days when word-of-mouth referrals were all that was available for consumers who wanted to make informed purchasing decisions. Consumers would hear about a product or service from friends and family, and then make their purchase based on what they had heard.
Today, with the advent of digital technology, social proof has taken on new forms and is much easier to leverage in marketing campaigns. Businesses can now use everything from customer reviews, influencer endorsements, and "likes" to demonstrate that their products or services are desirable at a glance.
Positives of Social Proof
Here are some of the beneficial ways social proof can be used within marketing:
Subtly adding to your programs - for free: Using social proof allows you to build a story around your brand and products, helping to subtly add value without having to spend extra money on advertising. It also helps build trust with potential customers by showing that others have already given the product their stamp of approval.
Boosting social media marketing: Leverage social proof to drive more attention and engagement on your brand's social media channels. This can include running contests, campaigns, or even just regularly sharing reviews from happy customers.
Increasing conversions: According to research from Nielsen, 92% of consumers around the world trust recommendations from friends and family more than any other form of media.
Possible Downsides of Social Proof
At the same time, you have to be careful with how social proof is used. It can have some downsides:
Over-reliance: Relying too heavily on social proof can be a mistake; if your product or service isn't actually good, then it won't matter how many "likes" or recommendations you have.
Manipulation: There is always the potential to manipulate reviews or ratings to give the impression of higher quality than what exists in reality.
Wrong audience: If you're directing your marketing message about social proof to the wrong target audience, it won't be as effective.
In part two of our series, we'll go over some of the ways businesses can use social proof to their advantage and how to be aware of any potential pitfalls. Stay tuned!
For more here, or to learn about any of our SEO or other digital marketing solutions, speak to our team at Be Locally today.
In part one of this two-part blog series, we went over some of the basics and benefits of Facebook lead generation ads, plus how to get started with building these for your brand. Facebook is one of the most powerful marketing tools on the web, particularly in areas like these, and knowing how to leverage its power is very important as a marketer.
At Be Locally, we're happy to assist clients with various forms of SEO, social media marketing and more to bring strong lead generation and growth to their business. Here in part two, we want to go over how to effectively manage and maintain your Facebook lead generation ads.
Using Eye-Catching Images Language
As you're sure to know, visuals are a key element of marketing. People tend to remember graphics and images far better than words. To make the most out of your Facebook lead generation ads, you should use imagery that is eye-catching but also relevant to the content it's promoting.
Aim for bright colors and interesting designs or animations if you can. Also, make sure your images are properly sized and optimized for the best results.
Consistent Content
Your content should also be consistent with your ad. Having a headline that is different from the content in the ad will not only confuse potential leads but may also lead to lower engagement rates. Your message should clearly explain what you're offering, and your images should be consistent with the message.
Include a Call-to-Action
It's important to include a call-to-action (CTA) in your lead generation ads. This can be anything from "Sign Up Now" or "Learn More," but it should be included so that potential leads know exactly what action you want them to take.
Tracking Your Results
One of the great things about Facebook lead generation ads is that you can track your results and see what's working and what isn't. By using the insights provided by Facebook, you can measure the performance of your ads and adjust them accordingly. This will help you refine and improve your lead generation campaigns over time.
Revising Programs
And using the information you glean from tracking analytics and results, don't be afraid to revise your lead generation program when needed. You may find it beneficial to adjust the budget for certain campaigns or even switch up the content and visuals you're using.
Facebook lead generation ads are a powerful marketing tool that can help you drive more leads to your business. By following these tips, you'll be able to manage and maintain your lead generation ads more effectively.
Are you interested in learning more about Facebook lead generation ads? Contact us at Be Locally today for help with building a successful lead generation campaign, or for assistance with any of our other SEO programs. We look forward to helping you reach new heights!
The topic of lead generation is a vital one for anyone marketing their products or services digitally, and one of the top tools for doing so in many settings is Facebook. Facebook is well-known for its prowess in many digital advertising areas, and their lead generation ads are especially useful for many businesses across various industries.
At Be Locally, we're happy to assist clients with a huge range of digital advertising needs, including social media marketing, paid ads and many related areas. What exactly are Facebook lead generation ads, what makes them so robust, and what are some simple ways to build these ads and make them work for your business? This two-part blog series will go over everything you need to know.
Facebook Lead Generation Ad Basics and Benefits
Facebook lead generation ads fall under their broad umbrella of sponsored posts, which also come in several other forms. However, unlike many other advertising mediums, Facebook goes a step further: They allow users to instantly sign up, fill out forms and join newsletters with just a few clicks.
This makes it much easier for businesses to capture leads and generate more sales, as well as automate their follow-up processes. Plus, thanks to the detailed analytics that Facebook provides, you can gain extensive insight into how your ads are performing in real time, making it easy to tweak campaigns as needed in real time.
Building Contact Lists
One of the chief uses and benefits of Facebook lead generation ads is the ability to quickly grow your contact lists. It's important to provide prospects with an incentive to share their information, and you can do this using a variety of tactics: offering discounts, running contests or providing access to exclusive content or offers.
No matter what method you choose, it should be clear and simple for customers to complete the signup process. Make sure you provide clear directions and labels so they know what type of information is required, as well as how the data will be used. Once your contact list is built, you can use it for future marketing campaigns, such as sending out newsletters or setting up automated follow-ups.
Getting Started
Here are some of the simple areas to cover as you get started with Facebook lead generation ads:
Determine incentives: What will encourage customers to provide you with their contact information? Think about what your audience would like or need, and how you can match those needs with an offer.
Create a landing page: You need a page where those who click on your ad can sign up. This should be separate from the main page of your website, and it should contain all the fields necessary for customers to complete their information.
Automated welcome series: Once a lead has clicked on your ad and provided their contact information, you should create an automated welcome series to keep them engaged. This can include emails or text messages with helpful information about your product or service.
In part two of our series, we'll go over how to run and maintain long-term Facebook lead generation ad campaigns. For more here, or to learn about our social media marketing, SEO or other digital marketing solutions, contact our team at Be Locally today.
In part one of this two-part blog series, we looked at some of the basics and themes that should be considered if you're running a social media contest to boost your business's online branding. Such contests can be an extremely effective way of drawing in current and new clients, but only if they're carried out in the right ways.
At Be Locally, we're happy to help with a wide variety of social media marketing needs across all the important channels available, including many that allow for contests or similar promotions. What are some other important themes to keep in mind as you're getting a social media contest started? Here's a primer.
Keep Things Exciting
One of the key things to remember is that you'll need to keep your contest interesting and engaging if you want it to be successful. This means having good prize offerings, but also ensuring that the overall theme of the contest is something that will capture people's attention. If your contest is too boring or mundane, people will quickly lose interest and move on.
On the other hand, if you make your contest too complicated or difficult to understand, people will also be less likely to take part. Try to strike a balance between the two extremes and come up with something that is both attention-grabbing and straightforward.
Make It Easy to Enter
In addition to making sure that your contest is interesting, you'll also need to make it easy for people to enter. This means having a clear and concise set of rules that can be easily followed.
If your contest is too complicated or requires too much effort to enter, people will simply not bother. Remember that most people are busy and don't have a lot of time to spare, so make sure your contest doesn't require too much of their time or energy.
Incentivize Sharing
Another important theme to keep in mind is that you'll need to incentivize people to share your contest with their friends and followers. After all, the whole point of running a social media contest is to reach as many people as possible.
One way to do this is to offer bonus entries for people who share your contest on their own social media channels. This will help to spread the word and get more people interested in taking part.
You could also consider offering discounts or other incentives for people who refer others to your contest. This is a great way to boost interest and ensure that your contest reaches a wide audience.
For more on how to run a great social media contest that will bring eyes to your brand and services, or to learn about any of our SEO, PPC or other online marketing services, speak to the team at Be Locally today.
There are a wide range of strategies that may be beneficial for businesses as they market to clients on social media, and one that's shown success across various industries is the process of running a contest. Social media contests can help generate demand and excitement for your products and services -- as long as they're run in the right ways and for the right purposes, that is.
At Be Locally, social media marketing is just one of several major digital marketing components we're happy to assist clients with. Are social media contests effective? What should you know about running one for your company? Let's go over all the important elements here in this two-part blog series.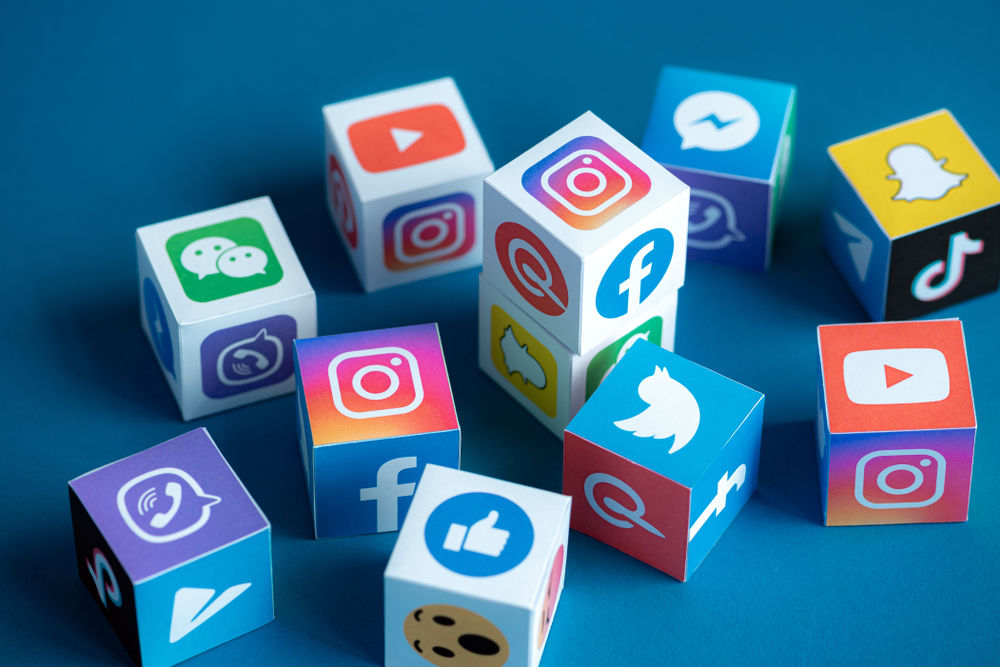 Are Social Contests/Giveaways Effective?
While questions like these tend to have answers that differ depending on things like your industry, company size and goals, the effectiveness of social media contests in general has been largely positive. As long as your goal is to increase engagement and drive conversions (sales, leads, etc.), a social contest can be a great way to achieve those things.
There are a lot of ways to go about designing and running a social media contest. What's important is that you understand how to do it right for your business -- and that's what we're here to talk about today. Follow along through this and part two of our series to learn more, as we move through the process of setting up and maintaining social media contests.
Rules and Guidelines
First and foremost, be sure you're aware of the social media platform's rules and guidelines regarding contests and giveaways. Different platforms have different requirements, so you'll need to take the time to educate yourself on each one you plan to use for your contest. For example, Facebook has a very specific set of rules that must be followed if you're running a contest on their platform.
It's vital to adhere to these rules, as social media platforms can (and will) shut down your contest if you're found to be in violation. In some cases, they may even ban your business from running future contests. Not only is this a huge pain, but it can also damage your reputation and relationship with the platform -- something you definitely want to avoid.
Keep Your Brand Top of Mind
Throughout the entire process of designing and running your social media contest, it's important to keep your brand at the forefront. Your goals with a contest should be to increase engagement and conversions, but also to maintain and improve the image of your brand.
Your contest should reflect the values of your company in some way. It should also be in line with your current marketing goals and objectives. By ensuring that your contest is on-brand, you can avoid any negative consequences and ensure that it's actually helping your business to grow.
Now that we've gone over some of the basics, let's move on to part two of our series. In the next installment, we'll discuss how to create a social media contest that's sure to be a success.
For more on this or any of our other digital marketing and SEO services, speak to the team at Be Locally today.
In part one of this two-part blog series, we went over some basics on how to identify spam in your web traffic. No one wants spam on their business website in any way, as it risks everything from a worse customer experience to dropping page rankings from Google and other search engines, and taking the right steps to identify and remove it is very important -- which can be done using a few simple tools that help point to likely spam.
At Be Locally, our SEO services include a wide range of specific solutions, and limiting spam is absolutely something we'll assist you with. In today's part two of our series, we'll go over some of the other tools available for identifying spam on your site, plus how to utilize them.
Pages Per Session
When you have quality, non-spam traffic on your site, it's normal for users to view multiple pages in the same session. If you see a high number of pages per session in your analytics, but a low average time on site and high bounce rate, this is an indication that something is off -- likely that the traffic is coming from bots designed to quickly hit as many pages as possible rather than real people actually reading your content.
Specifically, if your pages per session is sitting around 1.0 or not much higher, that's a sign that you should investigate further as to where this traffic is coming from.
Referral Traffic
Referral traffic is simply traffic that comes to your site from another site -- for example, if someone clicks on a link to your site from another site, that referral traffic. You can find information about referral traffic in most analytics platforms, and it's a good idea to keep an eye on it.
If you see a sudden or significant spike in referral traffic from a site you don't recognize, that's another sign that something might be off -- especially if that traffic doesn't seem to be resulting in anyengagement (like pageviews, time on site, etc.) on your site.
New Users
While some increases in new users to your site are to be expected, such as if you recently ran a marketing campaign that resulted in more traffic, if you see a sudden or significant spike in new users with very little other activity on your site, that's another potential sign of spam.
These kinds of spikes, especially when compared with your past traffic patterns, can help you determine if the traffic you're seeing is real or spam.
By keeping an eye on these key metrics, you can get a better idea of whether or not the traffic you're seeing is real or spam. If you see any red flags, it's important to investigate further to ensure that your site isn't being targeted by spam.
At Be Locally, we can help you identify and remove spam from your site so that you can focus on attracting quality traffic that will result in more leads and sales for your business. Contact us today to learn more about our SEO services and how we can help you take your online visibility to the next level!