We recently looked at what business blogging does for your marketing efforts, and how to use this important content marketing tool to boost your website's ranking in the search engines.
Your business blog is a highly effective tool to get your keywords on Google's radar, which helps in the SEO effort. Yes, you must also provide engaging, relevant, high-quality content that answers questions and solves problems for your prospects and customers. But into this content you must weave those words and phrases that the search engines use to link your website with the internet search efforts of your target consumers.
So armed with that knowledge, we want to take this discussion a step further today and explore the nuts and bolts of how to write the perfect business blog post.
Topic Selection for Business Blogging
The best business blog posts start with purposefully selected topics. But choosing the right topics is not as easy as it sounds. For your topic to provide any SEO benefit, it must pass muster with Google and the other search engines.
This means that your topics must always be relevant to — and provide valuable information for — your prospects and customers.
What business owners believe to be important topics are not always what your target consumers want or need — or what Google demands to improve your SEO rankings.
Start your topic identification process by assessing your prospects' pain points. What are their pressing needs or wants that you could solve for them?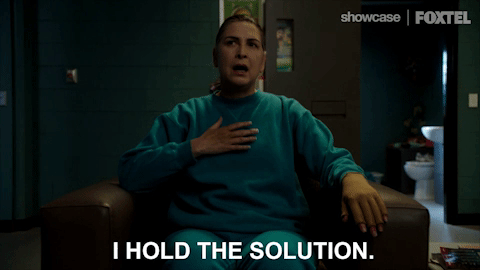 For example, if you own a plumbing company, you might be excited to share news about a new PEX pipe material being introduced to the market. But that topic might not mean much to your target consumers. Instead, your prospects might want to know why their water bill is so high, or how they could save money on water. This might prompt you to write a blog post about how to identify potential leaks in the plumbing system and another post about how to save money with water-saving, low-flow plumbing fixtures.
Whatever topics you select, you must include — and weave into the text of the blog — one or more of your identified keywords and phrases.
The Anatomy of a Business Blog Post
Although you can vary the format of your business blog posts, most content marketing experts recommend a version of the standard five-section structure.
This involves one introductory section, three body sections that each highlight one overarching theme, and a concluding section with a call to action (CTA).
The main post title should be designated a first-level header (H1), which tells both the reader and Google that this is the subject of the post. Your keyword or phrase should appear as close to the beginning of the title as possible. Keep your title to about 60-65 characters — no longer.
Most important, make sure your keyword or phrase appears in the first 60 characters of the first sentence of the post.
Each of the three body sections requires a subtitle, designated as level-two header (H2) and (ideally) contains your keyword or phrase or a version thereof.
The final paragraph or section should highlight the products or services your business provides, your geographic location (if applicable), a clear call to action (with links, if appropriate) and the keyword or phrase, located as close the end of the text as possible.
Although this may sound complex, it's a simple formula that you can master after just a few tries. Unfortunately, the format is only a small portion of what it takes to create a great blog post that will grab Google's attention.
Using Appropriate Style and Tone in Business Blogging
Even if you don't believe that correct spelling, grammar and sentence structure is important, Google considers these technical aspects to be important. Consequently, you will need a good editor or proofreader to give your posts a once-over before they go live on your business blog.
Google's preferences aside, a large segment of your potential customer base cares about these elements as well. Misspellings, typos and poor grammar can signal to a prospect that you lack attention to detail or that quality is not important to your business — even if that's not the case.
However, you can't simply write five long paragraphs, or your readers will snooze out by the third sentence. Vary the length of your sentences and paragraphs. Break up the text with bulleted or numbered lists whenever appropriate.
One of the most important considerations for a good business blog is tone. Keep the tone light and direct and avoid jargon that your readers may not understand. Avoid writing in the third person; instead, write as though you were speaking to your prospects and customers directly.
Don't be afraid to have fun with your business blog. Unless your industry is overly formal or conservative, it's OK to let some personality show in your writing. Your readers will respond much more enthusiastically than they will to stilted, overly formal writing.
Adding Links in Blog Posts
Adding links to your blog posts — both internal and external — provides several key benefits.
Internal links lead to other pages on your website. For example, in the body of the post, you can link to other blogs that provide a more detailed explanation of something you've written about in the past. In your post's concluding paragraph, you could link to specific services or products pages.
External links are ideal for referring to relevant research or other resources. For example, if you write about those water-saving plumbing fixtures, you could link to sites where readers can learn more about rebates or financial incentives. You could also cite specific studies to support the value of a product or service.
Be choosy about your external links, however, as Google will certainly be. Google likes it when you link to authoritative sites, but they will punish you for linking to sites that are spammy or that lack true expertise.
Using Images in Your Business Blog Posts
Adding images to your blog posts can provide a number of benefits. Images attract readers and pull them in, encouraging them to read the content. And when you optimize images for SEO, you can get an SEO boost.
Make sure you use images that are relevant and appropriate to your topic. Choose images that include people whenever it's appropriate. But most important, don't lift images from any online source unless you have permission to use them.
You can buy stock images from any number of online sources. You can even find free stock photos. You can also choose images from Google, as long as they are approved for reuse. However, using images without permission can get you into legal hot water and end up costing you much more than the price of a good stock image.
The Ideal Frequency and Length of Business Blogs
Adding at least one blog to your website each week will carry more weight with Google and improve your SEO. Posting two or three times each week may produce even better results for improving your site's search engine rankings.
As for length, your posts should be at least 400 words, but longer is good too. You can vary the length of your posts, but every so often, try to post longer blogs. Long-form content tends to have more enduring value with Google.
These tips and tricks should give you more than enough to get started with business blogging. But if this all sounds like a little more than you have time to handle, consider letting a professional content marketing company take the reins.
Be Locally SEO provides professional content marketing as a part of our comprehensive suite of online marketing, web design and SEO services. Contact us today to learn more about how business blogging can help you realize your goals of improving your company's bottom line.